History of the Festival
In 1986 the first annual convention was held at Bruntingthorpe in Leicestershire. A venue since used by various other clubs after the Peugeot GTI Club paved the way. The annual convention continued to be financed by Peugeot until 1995, which enabled the Club to hire Silverstone for a number of years.
Having to be self-financing was proving to be challenging, and less expensive venues had to be found. The motor industry proving ground, near Nuneaton turned out to be a great venue from 1998 through to 2000, but restrictions on this venues usage meant another venue had to be found. 'Pugfest 01' was subsequently held as a static event in 2001, but then with track days ever more popular, and the availability of circuits getting more and more expensive, as well as hard to find, the Committee struck upon the idea of a hill climb.
In 2002 the famous Prescott Hill in Gloucestershire was booked, where the convention has been held ever since. Since 2001 the convention has been called 'Pugfest' and has attracted thousands of visitors. 'Pugfest 2010' saw the Club celebrating its 25 years of Peugeot enthusiasm!
2014 saw the celebration of 30 years of the 205 GTi with a heartstopping cavalcade up the hillclimb and a similar (albeit smaller) display in 2015 for the 309 GTi anniversary
Since 2017, the event has been known as "PSCUK's Peugeot Festival"
Why not join us at the next one? All Peugeot owners are welcome to the event.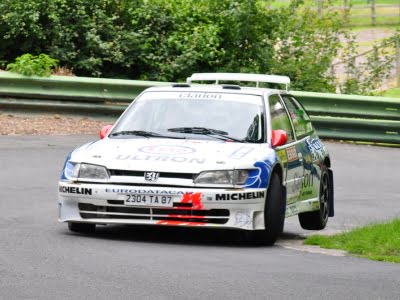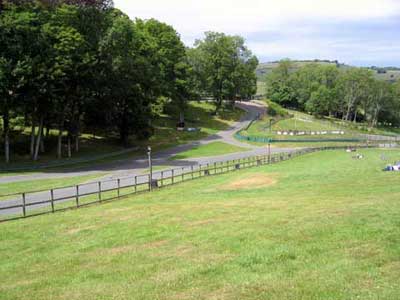 ---
---
Membership Benefits
Membership is £25 (UK) and includes a joining pack.
Members receive regular issues of our exclusive Club magazine, "Torque" that includes road tests of new Peugeot models, news from Peugeot, race and rally news plus Club news, views and readers articles. We also offer a unique opportunity to have your Peugeot featured on the cover of our dedicated PSCUK magazine.
We pay a substantial but competitive fee for the issue of this quality publication but we feel that this offers our members more that just a discussion forum – more of a whole club experience in our opinion.
*We do not make any profit from the membership fees that we charge. The Torque publication costs in excess of £1300 per issue and the Paypal/Worldpay fees and joining pack costs means that we break even on our membership fee. We are committed to not increasing this membership fee as we believe it offers good value. We are a Club run by members for members and this ethos is one we will not deviate from.
Members also benefit from:
Club website at www.pscuk.net with members only area
Download over 700+ files of unique Peugeot information from our extensive on-line library – the biggest in the world!
Our own national annual summer Festival – the UK's largest gathering of Sporting Peugeots and Owners, with discounted entry and Paddock parking exclusivity for members
Club insurance schemes
Discounts on parts and labour at many Peugeot dealers and specialists
Discounts at various events throughout the year, including Curborough visits which see substantial discounts for members
Discounted exclusive Club merchandise with more in development
Local group meetings and events
TV and magazine features
Have a chance of getting your Peugeot on the PSCUK Classic Motor Show stand at the NEC in November (subject to stand approval)
Technical support
Have your say about how the Club is run at our Annual General Meeting, held in January at the Coventry Motor Museum
So – why not join us and help support the original Peugeot GTI Club!