JOIN US TODAY
PSCUK is much more than a website. We have real members, with real cars, and even a quarterly full colour magazine delivered to your letterbox. There are many local groups and we attend shows and meetings throughout the country. Why not join us?
37 Years and Counting!
The club celebrated its 35th anniversary in 2020 and we have every intention of being around for the next 35 too!
Become a Member
Enjoy the benefits of our great community
Membership is £25 for one year (UK) includes a joining pack which contains a PSCUK rear window sticker. Members receive 4 issues per year of our exclusive 32 page full colour Club magazine, 'Torque' that includes; member's car projects including the chance to have your Peugeot featured on the cover, event and show reports, occasional road tests of new Peugeot models, news and press releases from Peugeot UK, race and rally reports, Club and regional groups news, merchandise and other adverts.
Members only sections of the forum including; for sale, wanted and technical assistance
Download hundreds of files of unique Peugeot information from our extensive online library
Our own annual summer Peugeot Festival event – the UK's largest gathering of Peugeots and owners, with discounted entry and paddock parking exclusivity for members
Club insurance schemes
Insurance valuation letters for classic car policies
Plus lots more…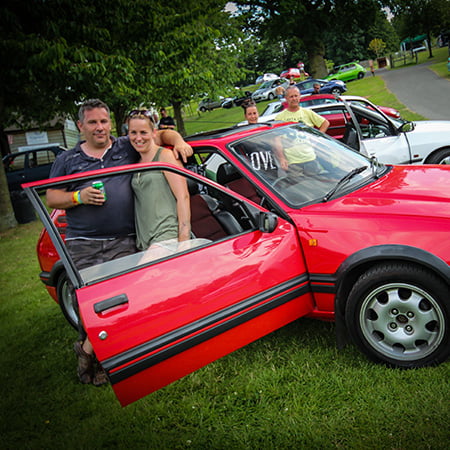 How it Started
The Club was founded in 1985 when it was known as the 'Peugeot 205 GTI Club'. The Club was started by Peugeot UK to help owners gain maximum pleasure from their cars as part of their marketing strategy. In 1988 the organisation of the Club was handed over to a small team of enthusiastic members who were Officers of the Club. With the huge spectrum of models that Peugeot now manufacture, Club membership is open to all Peugeot owners, whether it is old or new. Although all Peugeot owners are now included one thing that hasn't changed is that it is a 'Club of members, for members'.
JOIN TODAY
Membership is £25 for one year and includes a joining pack which contains a PSCUK rear window sticker.