Introduction
James is based in the South West of England, originally from Swindon, but now living in Cirencester. He has been a Peugeot enthusiast for a number of years. He was originally introduced to the world of Peugeots by his father who had an L reg 405 SRI.
As the years have gone by James has had many sporting Peugeot vehicles, from 405 Mi16's to 205 GTi vehicles.
James is currently on the PSCUK committee acting as webmaster.
Current Fleet – 'Ming' Blue 405 Mi16 Phase 1 (Powered by GTI-6 Engine)
James has a rare 'Ming Blue' Peugeot 405 Mi16 Phase 1 from 1990. The vehicle was originally registered at Swan International Motors at College Green in Bristol and has undergone serious recommissioning work. In 2021, the engine was upgraded to a XU10J4RS unit from a GTI-6 due to the existing engine being quite tired.
Plans for 2022 and beyond are to re-MOT the car and get it back on the road to enjoy in the summer!
Current Fleet – 405 GLDTurbo Phase 1 (Daily Driver)
As James is also one of the admins on the 405 Owners UK page on Facebook, it would only be right that he has more than one 405 – he also has a turbo diesel model which he recently acquired from another PSCUK member (Paul G.)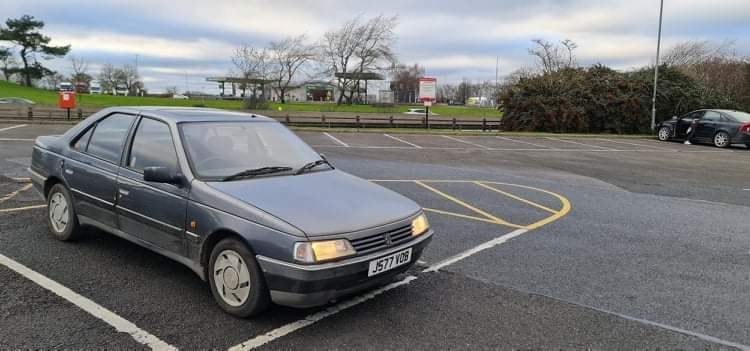 Would you like to be a featured PSCUK member?
If you'd like to have your vehicle featured on our website, please drop an e-mail to webmaster@pscuk.net